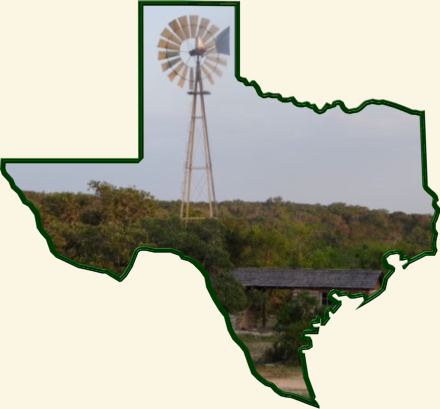 L&L Adventures
is located deep in the heart of
Texas
in the
Wimberley Valley
. With endless views of the
Texas Hill Country
, the
Calhoun Ranch
offers over 30 plus types of exotics and whitetail deer. The ranch has been in the family for over 150 years and continues to be a historic working cattle ranch.
Our whitetail deer range from 120 – 300 class and on average weigh 100 – 300 pounds. Our exotics can range from A-Z. There are Adax to Zebras and everything in between!
L Ray Calhoun and his guides have been hunting for the past 40 plus years, so they know what it takes to have a successful, fun and safe hunt. By offering customized hunting packages, they are committed to meeting all of your needs and expectations. Our pledge here at L&L is to take your hunting trip and turn it into an adventure of a lifetime!
All of our hunts are guided and conducted in either safari, spot'n'stalk, or stand style. Weapons of choice include bow, muzzle loader and rifle. (Loaner guns/crossbows are available.) There is a large meat cooler and freezers on site for your convenience, accommodating both large and small animals.
Wimberley, also known as the coolest little town in Texas, has a great deal of charm and history. The historic Blue Hole, Jacobs Well, and 7A/Pioneer Town have made Wimberley one of the most popular vacation destinations in Texas. It's unique architecture, beautiful crystal clear rivers and creeks; popular shopping attractions and various eateries attracts visitors year round. In addition, there are many wineries, and breweries in the area.
Centrally located, Wimberley is roughly one hour from Austin and San Antonio. In Austin there is the State Capitol of Texas, venues with live music every night of the week, childrens museums, parks etc. In San Antonio there is the Alamo, Riverwalk, Six Flags, Sea World, Wax Museums, Hemisphere Tower and much more. Between Wimberley and the surrounding areas there is plenty to do for the whole family! Pick up and drop off is available from both the Austin and San Antonio airports.
Also, youth hunts and meat hunts are available.
Click here for Hunting Specials which we will offer from time to time.
Click here for more information on Hunting Licenses, Stamps and Permits
Give us a call and let us host your next hunt! Come in as clients and leave as friends.

You are visitor #
to our site.